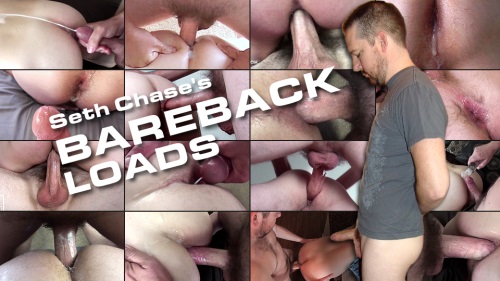 There's something really special about shooting cum deep in a guy's ass or mouth during a hard raw fuck.
When he's not sucking down or depositing loads for SUCKoffGUYS.com, one of Seth Chase's favorite things to do is unload deep in a guy's ass or in his mouth after a raw fuck.
This compilation video features Seth Chase unloading his nut in as many asses and mouths as he can.
Seth is known to have quite the large load and the scenes have been edited down to focus on each cumshot, build up and explosion.
There is also a bonus five-minute, two-dozen cumshot compilation at the end of the video.
Full length versions of each scene are also ready for viewing and downloading in the member area.
Enjoy!
BAREBACK SCENES WITH SETH CHASE: