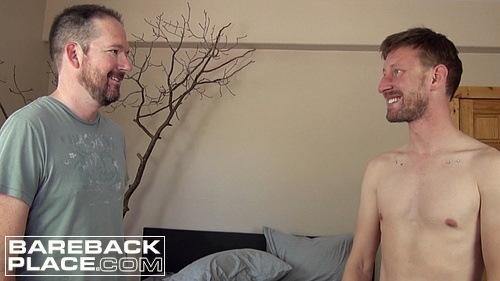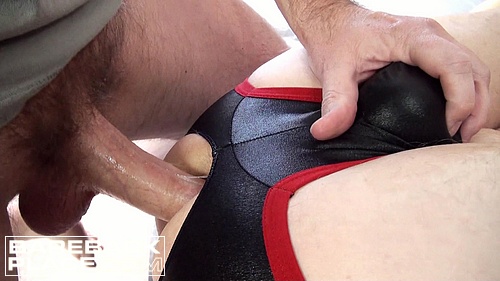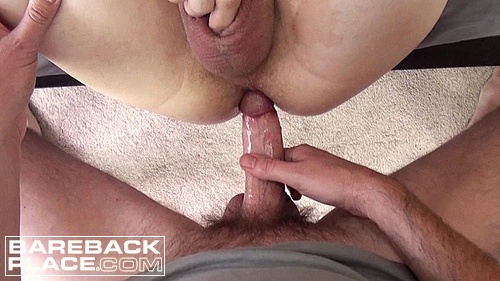 You've seen Seth suck off and swallow Colton, and ditto for Colton swallowing Seth. Now it's time to fuck!
Colton starts off talking about how he was a little nervous for the other shoots as he'd never done a video before. Then he talks about how he was stunned at how big of a load Seth shot in his mouth. He goes on to say it's been a while since he's been fucked. He's normally a top but likes to take a cock up his ass once in a while.
Seth enters and Colton gets busy whipping out his dick. He sucks on Seth just enough to get him hard.
Colton drops his pants to reveal his easy-access underwear. Theses were made for for fucking!
Seth spreads Colton's cheeks to reveal is sexy man-hole. He smacks his dick on Colton's ass a few times before sliding in.
Seth starts pumping Colton's ass, switching positions a few times. Colton can really take it, this guy can fuck!
Seth slides off Colton's underwear, re-mounts and continues to pound Colton's butt.
Colton wants to be on top for a bit so Seth lays back on the bed and Colton hops on. At first Seth pounds Colton from underneath. Colton wanted it deeper so he sits up and takes Seth's rock hard cock as deep as he could get it.
The boys go doggy style now and Seth drills Colton from behind. Seth goes faster and faster & starts breathing really heavy. It's just a matter of moments until he busts. By the look on his face you can tell Colton is so ready to take Seth's nut in his ass.
Seth's cum starts to flow and he shoots it on Colton's asshole. He sticks his dick back, continuing to release his load inside Colton's ass. He pushes it in super deep and pumps a few more times.
Seth's dick pops out of Colton's butt. You can see the cum glistening on Seth's cock. Colton's ass is covered in Seth's cum, inside and out.
SCENES WITH COLTON HARRIS: