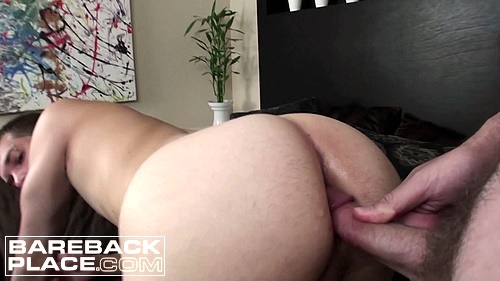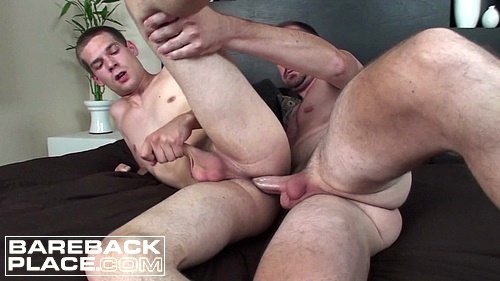 Hot 20-year-old JJ is back and this time he's getting his tight butt stuffed with Seth's raw cock and cum!
JJ reaches into Seth's pants and whips out his already hard dick. We've noticed that JJ is getting quite skilled at sucking dick and goes to work on Seth's cock using his new found skills.
Eager to get Seth's Dick in his ass, JJ pops his tight hole in the air for Seth to pound. As usual, Seth's cock is pre-cumming like crazy & he uses the clear semen to lube up JJ's tiny tight hole. Seth sticks his Dick in and JJ moans really loud. (He's not used to getting fucked, especially without a condom).
JJ then climbs on top of Seth and goes for a ride on Seth's throbbing pole. With JJ on top, he can ride Seth's cock deeper and deeper. At one point JJ takes Seth cock all the way in and JJ jumps off in pain (or is it pleasure) because he just isn't ready to take cock quite so deep.
JJ gets on his back and lets Seth pound his hole from above. Seth almost cums in this position, as it's one of his favorites. He manages to hold of in order to do some more ass pounding.
JJ then gets on his knees (doggie style), pops his butt up and Seth pounds his hole fast and hard.
Seth blasts the first squirt of cum deep in JJ's hole, then pulls out and shoots the rest of his huge load all over JJ's hole and back.
Massive amounts of cum drip from JJ's sore ass as Seth milks out the remaining drops of jizz from his still throbbing dick.
SCENES WITH JACK "JJ" MICHAELS: