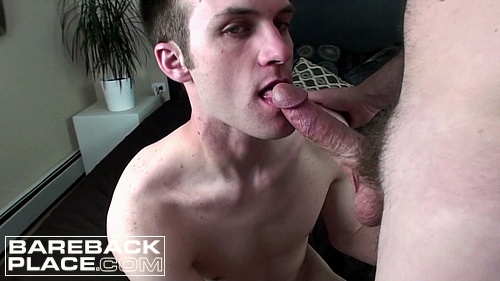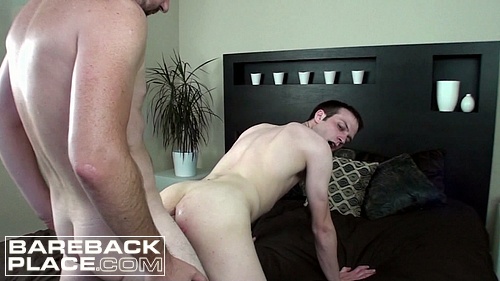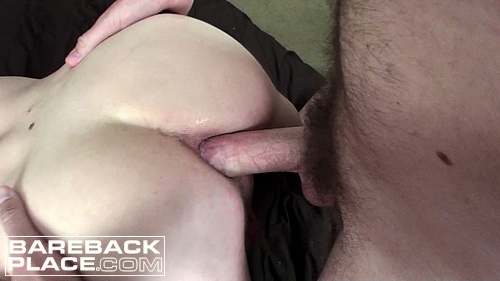 Seth has been after Kyle's tight butt from the first time we worked with him over at SUCKoffGUYS.com. Seth has swallowed a couple loads from Kyle in previous videos and this time he wanted to plant his seed deep in Kyle's ass.
Kyle starts out by tasting Seth's dick. Seth was really impressed by how well Kyle sucked his cock. If you notice, Kyle really was savoring Seth's unit, which was really hot.
You can really tell how much Kyle was loving the taste of pre-cum & cock in his mouth. It's always great seeing a guy like Kyle that really wants to suck dick and doesn't just go through the motions.
After a great blowjob, Kyle is ready to ride Seth's rock hard dick. Seth lays back and Kyle gets what he came in for.
Kyle slides Seth's hard-on up his tight butt hole. Seth seeing that Kyle is really enjoying getting butt fucked, starts to go deeper and harder. Kyle keeps stealing glances into the mirror to watch his ass getting fucked raw.
Kyle hops off from riding Seth and gets on all fours. Seth see his chance to really open up Kyle's hole. You can tell both Seth and Kyle really liked fucking doggie style.
Kyle then rolls over on his back to allow Seth to bang his hole; legs in the air. This is dangerous for Seth, as that's how he likes to cum! You can tell that with every thrust, Seth was wanting to drop his load deep in Kyle's ass.
Seth has Kyle back on all fours & fucks his ass hard until he's ready to blow. He releases his giant load, pushing his sperm deep into Kyle's man hole, then continues to fuck him some more using his cum as lube.
When Seth pulls out, a huge glob of jizz oozes out of Kyles's hole with plenty more remaining deep inside him.
Kyle then hops up and blows his wad into Seth's mouth which is quickly swallowed. Seth then continues to suck down the remaining drops of cum dripping from Kyle's dick head. This is cum swapping at it's best!
SCENES WITH KYLE DAGGETT: