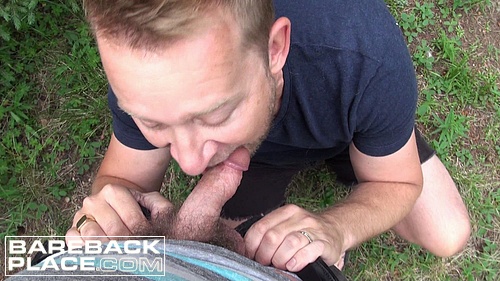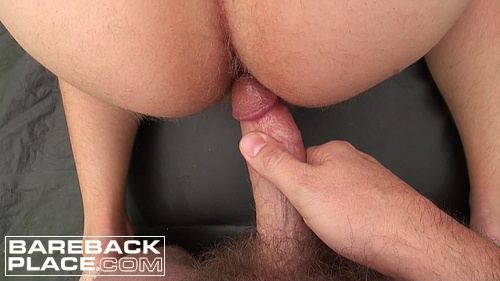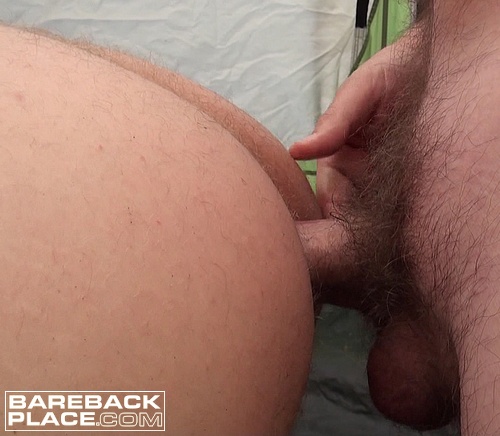 A day trip deep in the mountains results in a raw fuck with a full load-injection.
Instead of the normal bareback scene where the top pulls out, shoots his wad on the bottom's hole, then re-inserts his dick; Seth had a plan to plant his full load deep inside Aaron's ass.
Out in the open, Aaron starts sucking Seth's dick. Seth's cock starts growing and Aaron turns around to get rammed.
Just as Seth was going to stick his cock in Aaron's ass, the mosquitoes attack forcing them to retreat to their tent.
Using just his pre-cum as lube, Seth slides his cock in, slowly loosening up Aaron's butt. Aaron pushes back on Seth's throbbing, pre-cumming dick and he starts to pound away.
Even with several guys whizzing by on ATVs, Seth doesn't skip a beat and keeps drilling Aaron's ass.
Seth goes balls-deep and shoots his load as deep as he could get it. He keeps pumping after he cums making sure to release his full load deep inside Aaron's guts.
The feeling of Seth's jizz shooting deep inside of him makes Aaron shoot his own load which lands on the floor of the tent.
Seth pulls his dick out and you can see a giant droplet of cum on Aaron's hole. As you might already know, Seth usually has giant cum loads. So you know there is a massive amount of cum deep inside Aaron.
Aaron keeps the fresh load in his ass making sure to absorb every drop of Seth's semen into his body.
This was a true cum-injection!
BAREBACK SCENES WITH BOTH AARON & SETH: