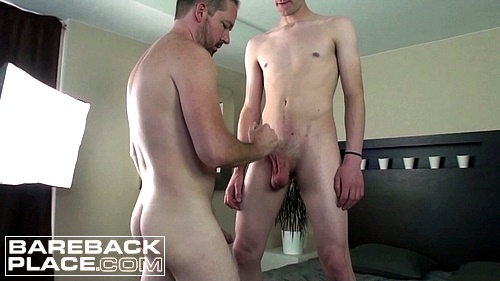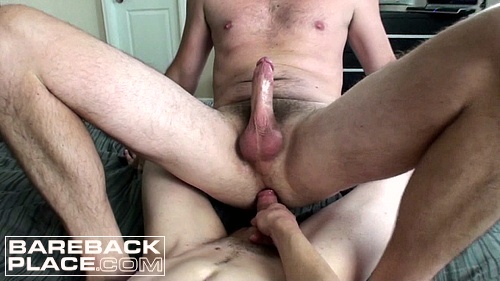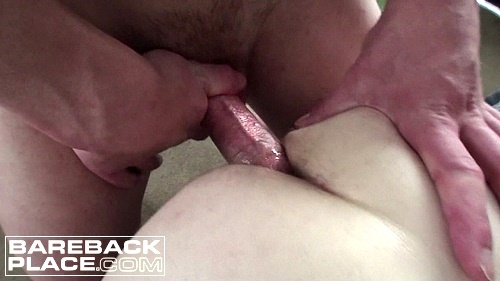 Seth and Kyle cum together in this monumental raw fuck scene. This is the FIRST time that Seth has ever been filmed on video getting fucked. When Seth said he wanted to bottom, we knew that Kyle was the guy to fuck his tight hole raw!
The video begins with Seth sucking on Kyle's gorgeous cock. After getting Kyle hard, Seth climbs on and slowly lets Kyle's dick slide in and out of his butt hole. Seth takes the entire cock up to Kyle's signature huge nuts.
Kyle and Seth fuck in a couple of hot positions; the more they fucked, the more Seth became comfortable with Kyle's cock deep in his ass.
Kyle has Seth lay face down on the bed and starts fucking him hard. Seth is loving getting his ass pounded raw. It's so fucking hot when Seth asks for Kyle's cock "deeper".
After a few more positions and more pounding, Seth pops his butt up in the air and has Kyle fuck him doggie style; he was ready to take Kyle's load in his ass! Seth was so eager to get Kyle's load he was practically begging for it.
Kyle fucks Seth's ass and shoots a nice thick load on Seth's back & asshole. Kyle reinserts his dick pushing his sperm deep inside his fuckhole. Kyle then collects the cum that landed on Seth's back & pushes it in his hole with his fingers!
Seth still hungry for more cum, collects more of Kyle's jizz and pushes it deeper into his hole making sure it's there to stay.
Seth later said that while he's probably more suited to delivering loads than taking them, he loved the sensation of Kyle's fresh warm spunk deep in his hole and can't wait to do it again.
SCENES WITH KYLE DAGGETT: